Hot Tip - Improve the spray pattern / Handgun
To acquire a perfect spray pattern with a handgun sometimes requires a degree of dexterity. In addition to the suitable device and the appropriate adhesive for your application, various factors must be coordinated so that the spray application turns out as you wish. Here are a few tips on how to achieve an optimal spray pattern.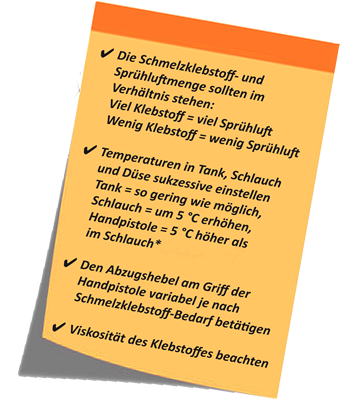 Do you have questions? Our specialists will be pleased to advise you.
Call us on +49 (0)421-5120-0 or send us a mail.