Safely packed with nature / New packaging
A path is created when you walk it.
The packaging of the technical components was changed from white to brown cardboard.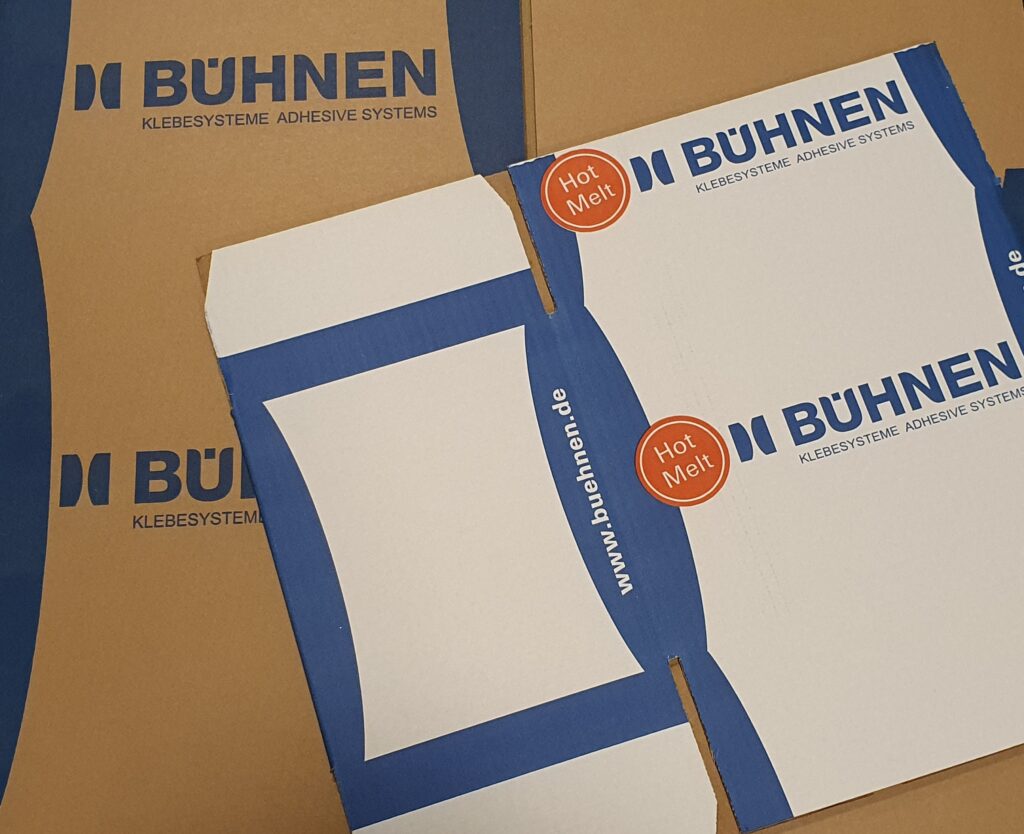 The outer packaging of the hot-melt adhesives remained white. Until now! Gradually, the white cardboard boxes will be replaced by brown cardboard boxes in the future. The white colouring of the cardboard boxes served the optical design. We have decided to forego the visual effect and thus take the packaging one step further in the direction of resource conservation.
Bis diese Umstellung sichtbar wird, dauert es noch ein bisschen. DIt will take a little while before this change becomes visible. This change will only take effect when the white cardboard stocks are used up.
Safely packed with avenia B3771 nature
Another step towards a more sustainable future: Since the beginning of October, the appliances packed in cardboard packaging at the Bremen site have been sealed with the new bio-based hot glue avenia B3771 nature. Have you already requested a sample?