100 years of BÜHNEN – August 3rd 2022

1922 – 2022: Today, August 3rd 2022, the BÜHNEN GmbH & Co. KG has been in existence for 100 years.
It all began with the establishment of a locksmith's workshop. With ideas and competence, the master locksmith Heinrich Bühnen turned a small craft business into a versatile machine factory.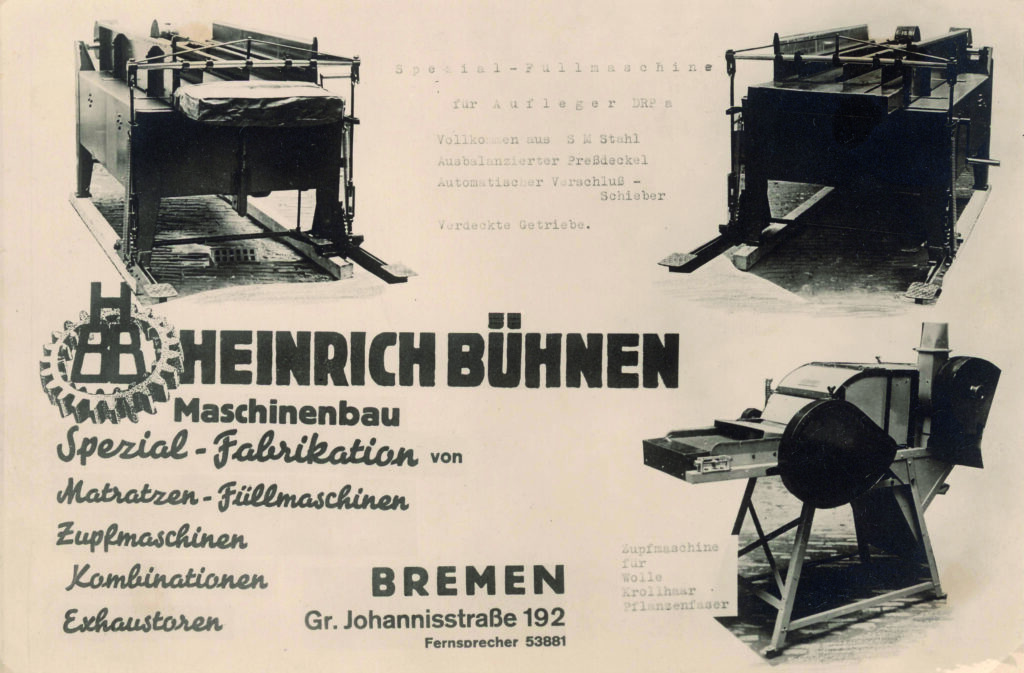 At the beginning of World War II, the production of upholstery machines had to be abandoned. In the post-war period, Heinrich Bühnen and his son rebuilt the war-damaged company. After his father's death, Heinz Bühnen took over sole responsibility and turned to technological innovations with great interest.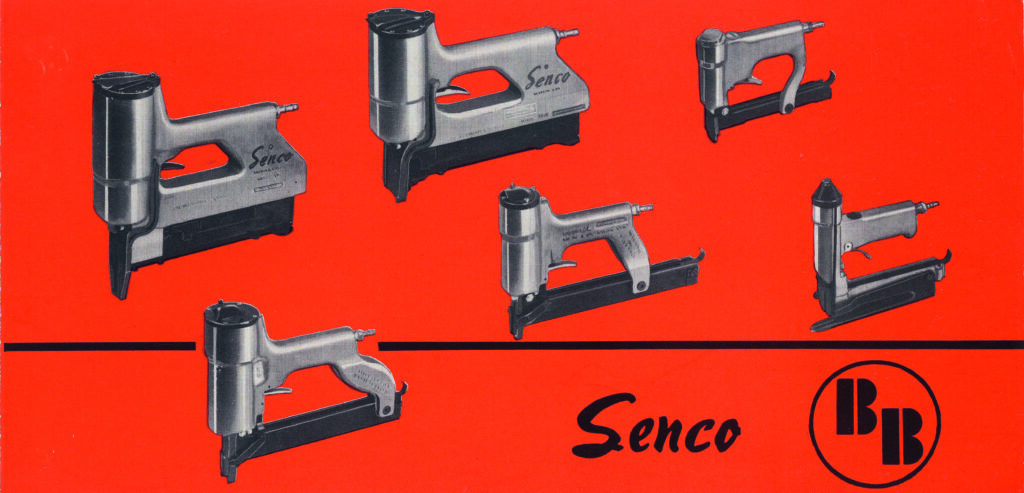 His son Heinz Bühnen expanded the company with the addition of fastening technology to become the internationally active Bühnen Group. The new company Heinz Bühnen KG became a licensee of SENCO, a US manufacturer of fastening systems. The stapling and nailing devices were modified and technologically developed at the machine manufacturer Heinrich Bühnen KG.
The 1970s: Entry into hotmelt adhesive technology
In the 1970s, Heinz Bühnen discovered hotmelt adhesive technology as a future-oriented business. Starting with a small hand-held glue gun, the Klebecolt, the company opened up markets at home and abroad with its own inventions, some of which were patented, and further technical developments of hand-held devices, tanksystems and hot-melt adhesives.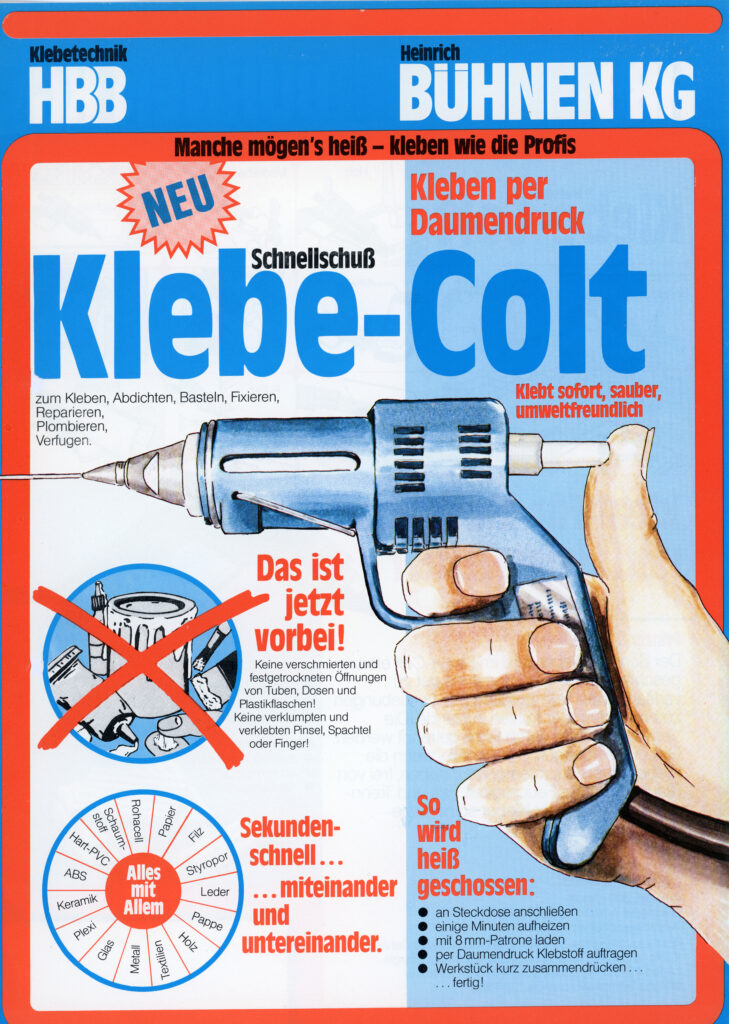 In the third generation, the consolidation of BÜHNEN GmbH & Co. KG, the company focussed on hot-melt adhesive technology.
BÜHNEN today
Today, BÜHNEN GmbH & Co. KG is an internationally operating company for adhesive systems. Throughout the company's history, BÜHNEN's guiding idea has always been the connection between man and machine, between services and product. To create solutions for our customers.