Accessories for hot melt glue guns
The majority of our hot melt glue guns can be adapted to your specific applications by means of our repertoire of accessories. Especially the range of nozzles can be varied in shape and length. Special adapters enable the use of the HB 700 nozzles.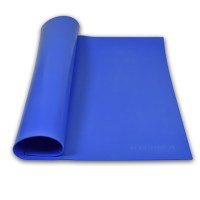 Mat made of durable and high-quality silicone. Due to the non-stick property of the silicone, the hot melt adhesive can be easily removed.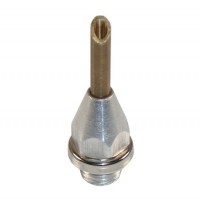 Tubular nozzle:
Diameter of 3.2 mm
Length: 40 mm
Thread: UNF 7/16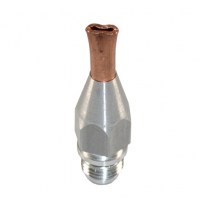 Crushed/crimped tubular nozzle:
Diameter of 5,0 mm, crimped
Length: 40 mm
Thread: UNF 7/16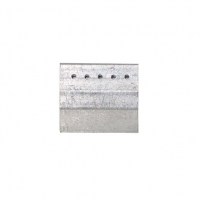 5-hole nozzle 5x12mm:
Width: 20 mm
Thread: UNF 3/8
Adapter required: UNF 7/16 to 3/8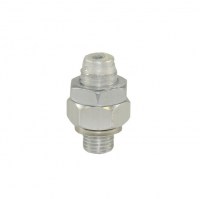 Nozzle adapter for the use of pneumatic hand gun nozzles.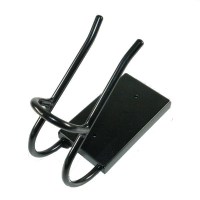 Stand for HB 220, HB 230 E, HB 325.
Ensures maximum safety at the workplace
Designed in steel, black lacquered.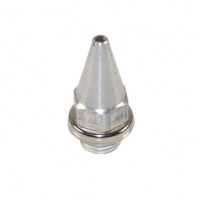 Conical nozzle, blank metallic:
Diameter of 2.5 mm
Length: 27 mm
Thread: UNF 7/16
Conical nozzle with black silicone:
Diameter of 1.5 mm
Length: 38 mm
Thread: UNF 7/16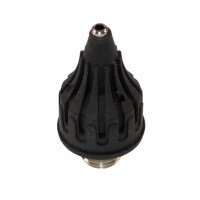 Conical nozzle with black silicone:
Diameter of 2.5 mm
Length: 38 mm
Thread: UNF 7/16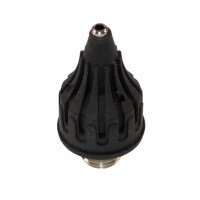 Conical nozzle with black silicone:
Diameter of 3 mm
Length: 38 mm
Thread: UNF 7/16
Conical nozzle with black silicone:
Diameter of 3 mm
Length: 45 mm
Thread: UNF 7/16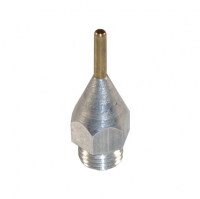 Tubular nozzle made of brass:
Diameter of 1.8 mm
Length: 32 mm
Thread: UNF 7/16