PO Hot Melt Adhesives
Polyolefin hot-melt adhesives

Compared to conventional EVA hot melts, Polyolefin-based (PO) hotmelts offer a wider performance spectrum, for example higher heat resistance and an improved adhesion spectrum in the case of low-energy surfaces, such as PP.
Depending on the recipe, it is possible to vary between a very short and a much longer open time. The same applies to the formulation for the sprayability of the hot-melt adhesives.
These base polymers of the polyolefin hotmelts have a decisive impact on the properties, depending on the catalysis technology chosen.
Advantages of PO hot-melt adhesives

Very good value for money
From short through medium to long open times and short to medium setting times

Proven and at the same time innovative technology

Excellent adhesion, even on difficult surfaces

Very wide range of applications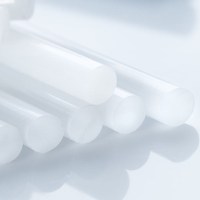 White, low odour polyofin in stick form for industrial applications. Particularly suitable for packaging with high restoring forces, e.g. folding boxes, displays and coated cardboard.
300 mm length
Low odour
Very good price/performance ratio
Packaging industry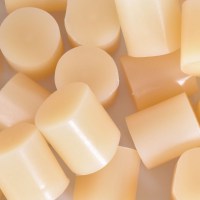 For assembly bonding and surface lamination in the industrial and craft sectors, especially in the concrete industry, as well as upholstery and foam lamination
Concrete industry, especially recommended for the colder seasons
Very long open time
Inlays in suitcases
Good cold flexibility
Sprayable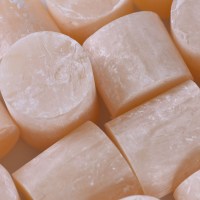 The all-rounder among PO hot melts for industry and trade:
Universal: Suitable for bead and spray.
Very wide adhesion spectrum –– high combinability
High cohesion – internal strength with good thermal stability
Balanced application properties
Concrete Industry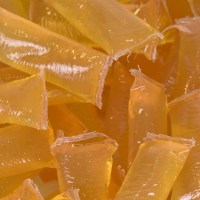 Foam bonding and suitcase upholstery
Sprayable
Very long open time
Soft glue line
Case manufacture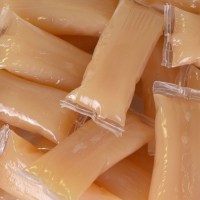 This adhesive is characterised by the combination of its properties:
Universal: Suitable for bead and spray.
Broad adhesion spectrum – many materials can be combined
High cohesion – high internal strength combined with a high heat resistance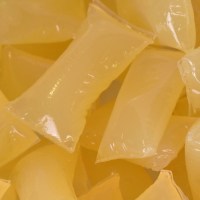 This adhesive is preferred in the mattress and upholstery industry.
Short setting time
ECO Passport
For large areas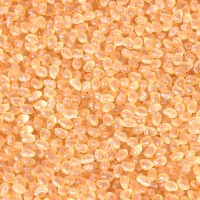 Suitable for interior applications in the automotive industry
High thermal stability
High initial strength
Very wide adhesion spectrum