Working with Adhesives in the Construction Industry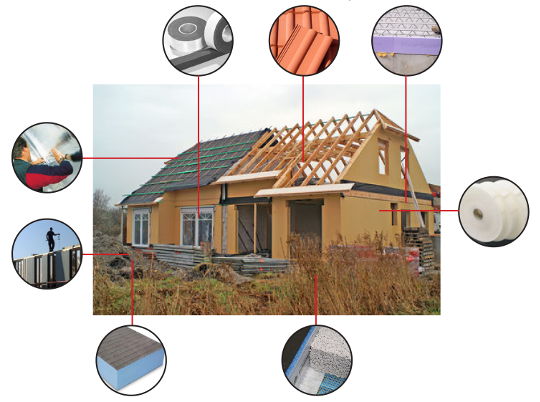 BÜHNEN hot melt adhesives for the construction industry offer a variety of solutions for applications in all areas, for example in the film coating of insulation materials or as scratch proofing with roof or floor tiles.
There are some areas of construction where hot melts are quite often used. The areas of application range from the bonding of foam materials through the self-adhesive dressing of roofing underlays to the fixing of insulation materials in roller shutter boxes. Hot melt is neither health hazardous nor dangerous, as it contains no solvents.
Depending on the requirements and type of the adhesive, and depending on the application, a wide range of applicator types can be used.
Parts of the construction industry which have a lower glue consumption mainly use pneumatic hot melt guns of the HB 710 series. These tools gently melt conventional hot melt adhesives. For PA or PUR/POR hot melts, the special pneumatic hot melt guns HB 710 HT or HB 700 KD are used.