Nozzles
Our high-precision nozzles for dot, bead , spray and slot coating application set new standards for a vast number of applications. Our nozzles are produced with very low tolerance parameters, which ensures exact bead placement and an even application of all hot melt adhesives.
The nozzles are ideally suited for their specified use and ensure a controlled for of hot melt adhesives, as well as a uniform bead size and ideal tear behavior.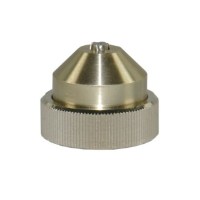 Spray nozzle set for HB 910 Spray
Set: Swirl nozzle, air cap and swivel nut
Ø 0.8 mm – 2.0 mm
Thread: 3/8"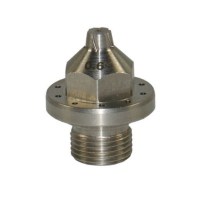 Swirl nozzle for HB 710 Spray
Diameter: 1.0 mm / 1.5 mm / 2.0 mm
Thread: U10 x 0.75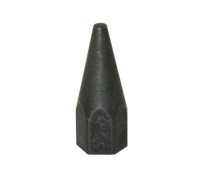 Bead nozzle for HB 910 Bead and HB 950 Bead
Bead application
Available in Ø 0.6 mm – 3.0 mm
Thread: UNF 3/8″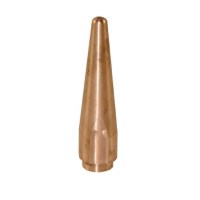 Bead nozzle for HB 910 Bead and HB 950 Bead
Bead application
Ø 1.5 mm
Thread: UNF 3/8″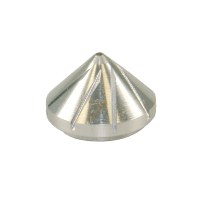 Nozzle cap without thread, for module B 600
Clockwise spray pattern
Spray application
Without thread, with O-ring