Pneumatic Glue Applicators
Pneumatic Hot Melt Hand Applicators
The application devices of the HB 720 series are optimised for high melting capacities. Three heating cartridges with a total output of 600 watts ensure that the tank, nozzle and cap are heated quickly and evenly. The shape, weight and ergonomics were developed for fatigue-free work. The devices have a new, patented and unique level control, which reliably indicates when to refill hot-melt adhesive.
This type enables reactive hot-melt adhesives, such as Polyurethane (PUR) or Polyolefine (POR) from aluminium cartridges to be processed. It is also possible to work horizontally or overhead. The devices are equipped with an innovative level control to provide information on the fill level in the cartridge.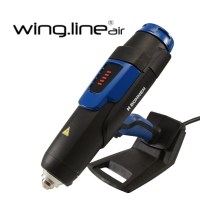 The HB 720 K can be used to process reactive hot melt adhesive, such as PUR or POR in the form of aluminium cartridges.
For bead, dot and surface application
One-hand bayonet lock
Automatic temperature-lowering mechanism for economical energy consumption
Very high melting capacity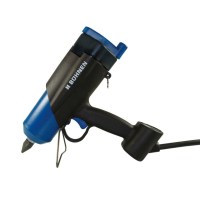 The HB 710 sets the standard! Pneumatic driven manual hot melt adhesive applicator for professional use. Suitable for dot and bead application of adhesives.
For bead, dot and surface applications.
One-handed bayonet lock
Soft-closing mechanism for low energy consumption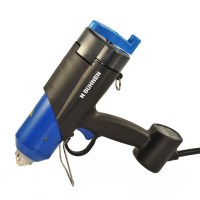 The HB 710 spray version - precise settings for adhesive volume and temperature, flexible thanks to optional use for bead applications.
Spray application, changeable to bead application mode
Preheated sprayer air
Various application patterns possible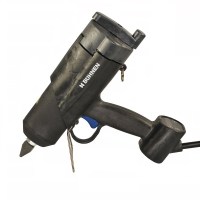 The HB 710 HT - pneumatic adhesive gun for high-temperature use up to 250°C. Precise temperature controls and quick response time.
High-temperature up to 250ºC
Fast response time
Energy-saving soft-closing mechanism