Accessories for the HB 4000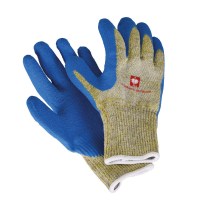 Safe handling of hot glue: particularly cut and puncture resistant
EN 388:2016, mechanical risks, 4X43E
EN 407:2004, thermal risks, X2XXX
DuPont™ Kevlar® fine knitted gloves
Medium latex coating on palm for a good grip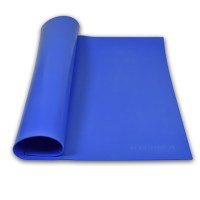 Mat made of durable and high-quality silicone. Due to the non-stick property of the silicone, the hot melt adhesive can be easily removed.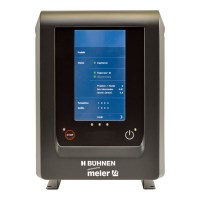 Use of the pattern control system can save up to 30% hot melt adhesive, as the adhesive can be applied in a series of small dots or beads, instead of a single long bead.
Precise and consistent hot melt adhesive application
Intuitive operation via 7" touch screen
High level of compatibility with all existing BÜHNEN application systems (tank systems and application heads)
Programming of up to 100 recipes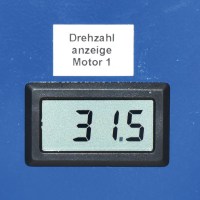 Easy to read
Installed in control cabinet door
Display in revolutions per minute (rpm)
Display from frequency converter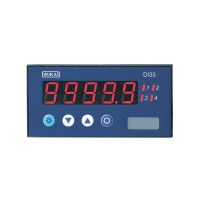 The electronic pressure display in combination with the pressure transmitter records the pressure of the hot-melt adhesive.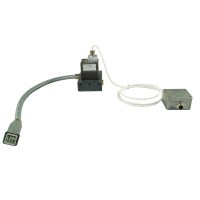 The heated flow meter records the amount of adhesive that is pumped and applied from the melter.
Heated quantity measuring unit
0.2 – 10 l/min
PT100 sensor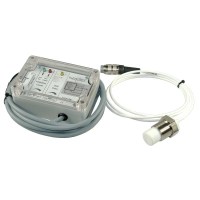 Output: potential-free relay contact
Teflon probe Ø G ¾"
Drop-out delay adjustable from 0.1 to 5 seconds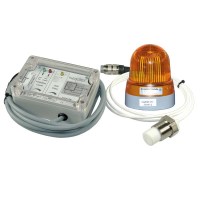 Warning light with acoustic signal
Application range up to 250°C
Teflon probe can be used horizontally or vertically
For hand gun or spray application head
Setting a separate spray pressure
The spray air is heated
Available in different versions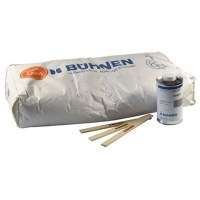 One sack (25kg) B41577.2 "cleaning adhesive"
One 0.7kg bottle F93492-01
3 cleaning spatulas
Rollable container for dry and clean storage for approx. 75 kg granulate
Easy mobile use
Avoidance of contamination
Protects your valuable melters