Accessories for the HB 4000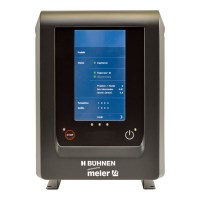 Use of the pattern control system can save up to 30% hot melt adhesive, as the adhesive can be applied in a series of small dots or beads, instead of a single long bead.
Precise and consistent hot melt adhesive application
Intuitive operation via 7" touch screen
High level of compatibility with all existing BÜHNEN application systems (tank systems and application heads)
Programming of up to 100 recipes
Level control complete installation with potential-free contact
Level control with optical and / or acoustic warning.
Suitable for the tank systems:
Spray air adaptor kit available in the versions:
1-fold with solenoid valve
2- fold with solenoid valve
4- fold with solenoid valve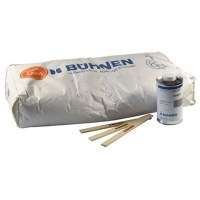 One sack (25kg) B41577.2 "cleaning adhesive"
One 0.7kg bottle F93492-01
3 cleaning spatulas
Dry and, above all, clean storage for around 75kg of granules – no problem with our container.