Accessories for the HB 5000
For the HB 5010, we offer a wide range of accessories. From the spray air adaptor kit to the balancer – here you will find everything that makes the HB 5010 even better.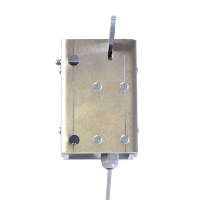 Holder with encapsulated switch. Interrupts the adhesive flow when hand gun is hung onto holder.
Also available as double variant.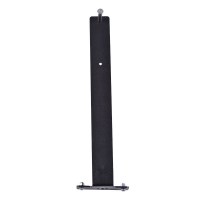 Holder for the HB 5010. For practical attachment of the hand gun directly to the device.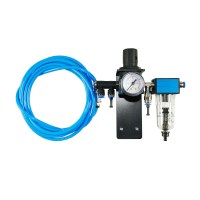 Spray air adaptor kit for the HB 5010.
For the use of hand-held devices with spray nozzle.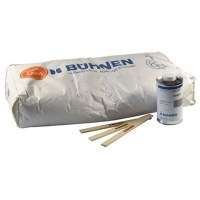 One sack (25kg) B41577.2 "cleaning adhesive"
One 0.7kg bottle F93492-01
3 cleaning spatulas
Dry and, above all, clean storage for around 75kg of granules – no problem with our container.