Hot Melt Adhesives for Filter Industry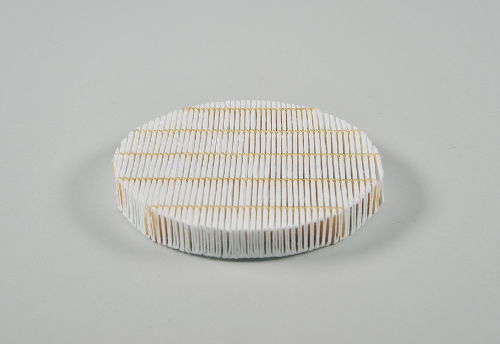 In the filter industry, there are a lot of applications where hot melt adhesives can be put to efficient use. Hot melt adhesives that are resistant to high temperatures and offer a short setting time are thus used in the manufacture of air filters.
Adhesives with a fast setting behaviour
Hot melt adhesives with a fast setting time are often the first choice when producing air filters due to fast-running machines. The hot melt seals the filter frames, laminates the filter media and can precisely close the separators. A white EVA-based hot melt adhesive that is flexible at cold temperatures, for example, is suited to this application, as the adhesives shows excellent flow characteristics.
Immune to high temperatures
A polyester-based (PET) hot melt adhesive is ideal for air filters in industrial or car ventilation systems that have to withstand high temperatures. Not only is polyester chemical- and heat-resistant – it also offers fantastic adhesion to paper and non-woven fabrics.
BÜHNEN also offers a range of suitable hot melt adhesives and the associated application technology for many applications in the filter industry
In the filter industry, pneumatic hot melt applicator guns of the HB 710 series are mainly used when only a smaller amount of adhesive is required. Conventional hot melt adhesives are gently melted in these devices. Meanwhile, special pneumatic HB 710 HT or HB 700 KD hot melt adhesive guns are utilised for PA or PUR / POR hot melts.
Tank systems with gear pumps are deployed when more hot melt adhesive is needed. Here, too, different tank systems are used depending on the type or form of hot melt adhesive. Devices with storage capacities ranging from 2 to 130 litres are available. When it comes to the various temperature controllers, the number and feed rate of gear pumps, or other accessories – the high equipment requirements are limitless.
There are many different application heads to choose from. Depending on the application, point or bead application heads that can also be used with various nozzles are installed. During the spray application process, the hot melt is mixed with spray air and contactless, full-surface adhesive application is achieved. Different nozzles are available in this respect too. Slot coating application heads are used for a full-surface application of hot melt products. The nozzle must be in contact with the substrate to guarantee the best possible application.