Replacing the LDH0129 O-ring with the LDH0117 on the HB 700KD and HB 700 K spray
The previous O-ring on the LDH0129 punching pin (6.07 x 1.78mm) has been replaced by the LDH0117 O-ring (6x2mm).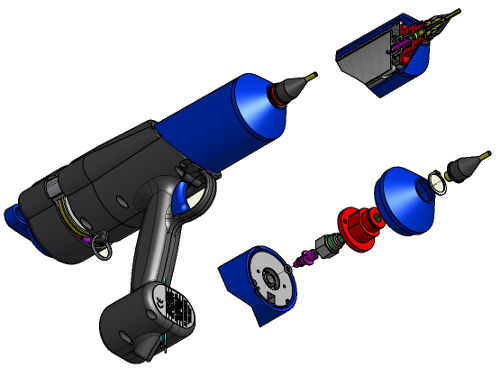 Replacing the O-ring on the punching pin in the area of the melting container floor means the cartridge's production tolerances are evened out better. The new O-ring significantly reduces or even virtually eliminates the risk of melt adhesive leakage.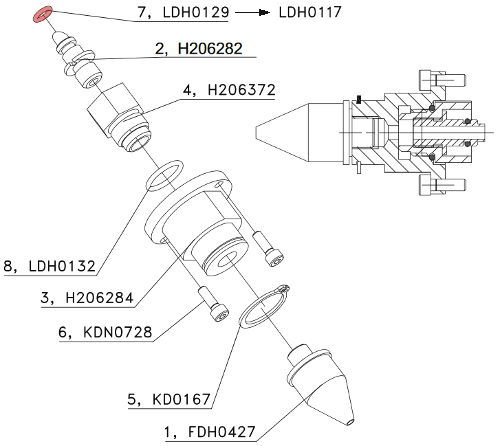 If you order the LDH0129 in the future from an old replacement list, it will be automatically replaced with the current LDH0117 O-ring.
The current replacement parts order list is available to download from our website.