Control cabinet: 3 becomes 1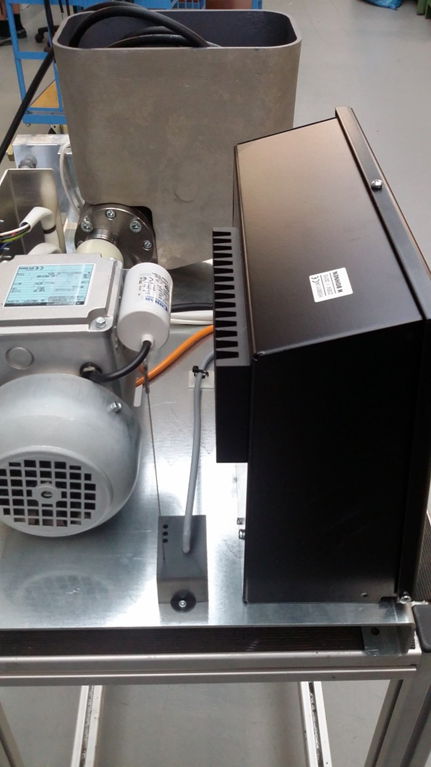 HB 5010 with old construction and separate radio receiver
At the end of June the technical construction of the control cabinet changed. On the outside you won't notice a difference: the software and design of the unit haven't changed. Inside the control cabinet, however, instead of the three circuit boards in use until now, in future there will only be one.

The circuit boards installed until now had the following functions:
Radio receiver
Power circuit board
Display circuit board
Effective immediately only one circuit board alone will perform all three tasks. On top of that, two new connection terminals will be added: An input for starting the motor is already in place.
When you order an HB 5010 with the old article No. H530600, effective immediately you will receive the new model, article No.
H530700
. The article numbers for the set with hose and manual applicator HB 910 will remain unchanged.
The standard language settings of the operating software:
German
Englisch
French
Russian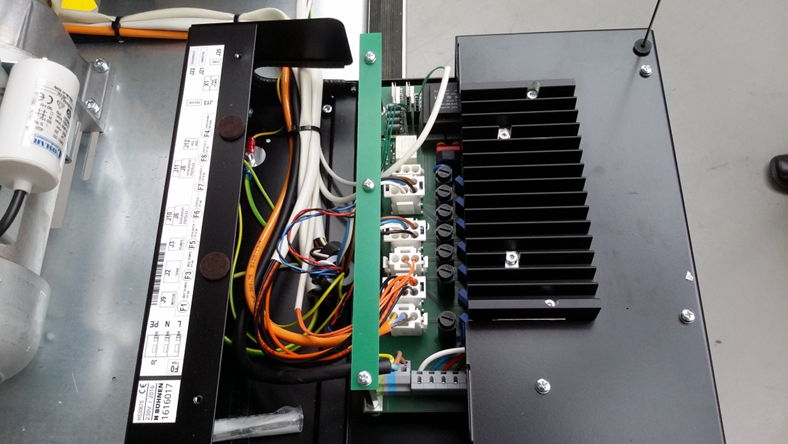 New circuit board effective June 2016, with a new position for the radio receiver (top right) on the housing

Optionally available free of charge with the order:
:
Our service for you:
Break in the tank system with hot-melt adhesive
Test the leak-tightness of all connections
Test of electrical safety according to DIN EN 60204 and/or VDE 701
The manuals are available at the homepage for download. Is the language you are looking for not included? If not, please contact us.
By the way, putting the HB 5010 into operation for the first time isn't that complicated. View the step-by-step instructions in the video.