Shipped back expertly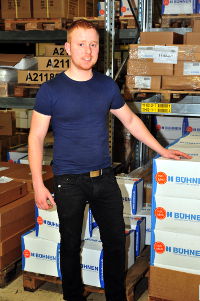 Perhaps your hot-melt adhesive tank system needs to undergo maintenance, or perhaps instead of 20kg hot-melt adhesive, 200kg was delivered. The reasons for a return shipment can be diverse. The purpose of our RMA form is to ensure that the return shipment goes smoothly. As follows we'll show you the "streamlined" way to deal with a return shipment.

On our homepage under the menu "Service" you will find the entry Return Form:
A click will open the RMA form. Please fill this out completely.
Please use the RMA form before you send off the return shipment. With the help of the RMA number, we can allocate the goods the right way when they arrive.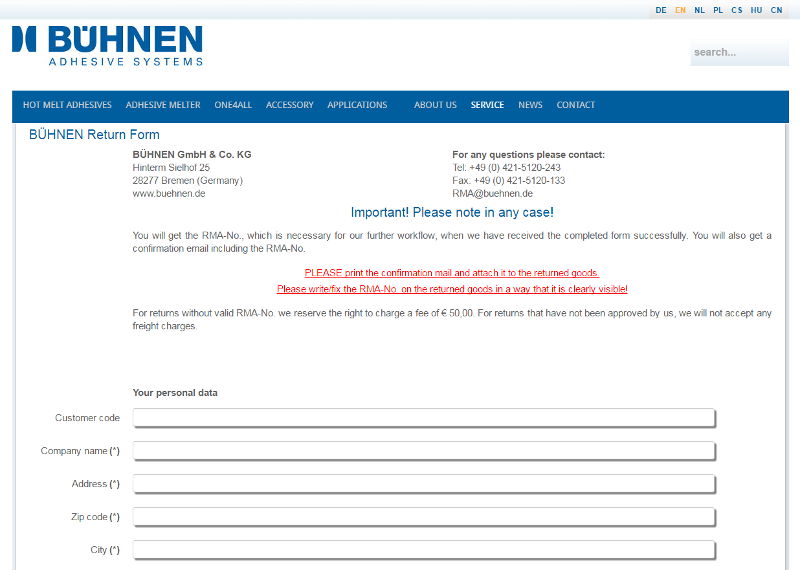 If necessary, simply have the return transport organised by our logistics department. Indicate the type of package and weight in the shipment information. Usually the goods are picked up on the next day by the forwarding agent/package service. Another option is to use your own company's forwarding agent.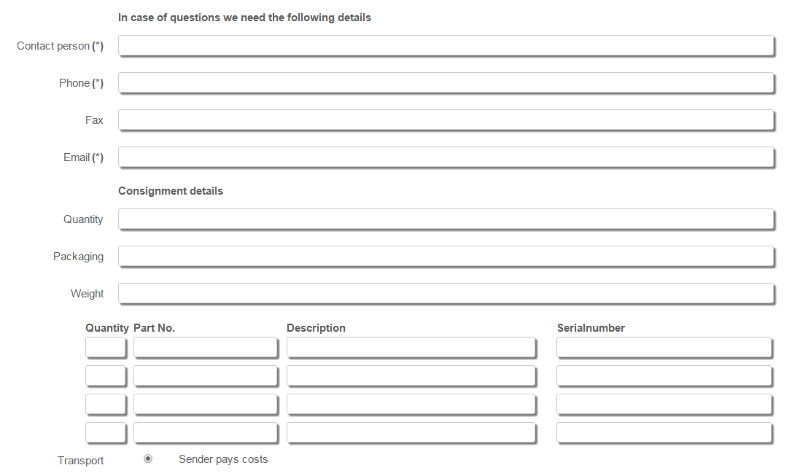 Please also specify the reason for the return shipment. Write any additional remarks regarding the shipment in the open space, if applicable.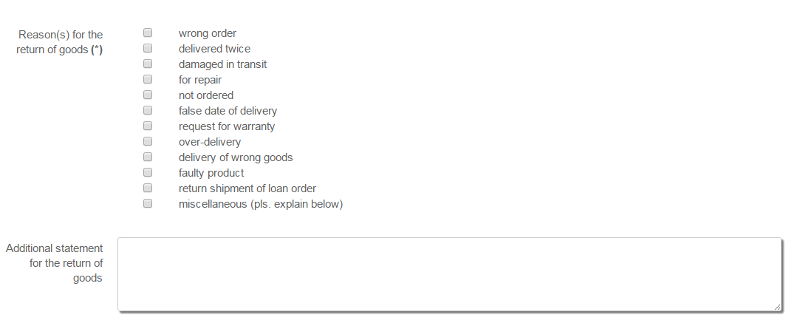 Any questions? All it takes is one call and
Mr. Tobias Rohn
can help. +49-(0)421-5120-471