Cord grip: When a cable requires additional safety
Effective immediately the HB 710 set with workstation or tool stand is equipped with a cord grip on the supply cable: This prevents the cable from being pulled out.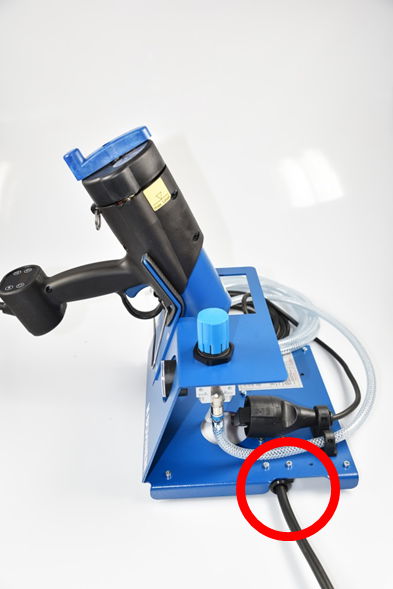 HB 710 with tool stand and new cord grip
In future the newly added cord grip on the underside of the workstation or tool stand will provide more safety. The flexible supply cable for both compressed air and electric wires is subject to heavy mechanical loads.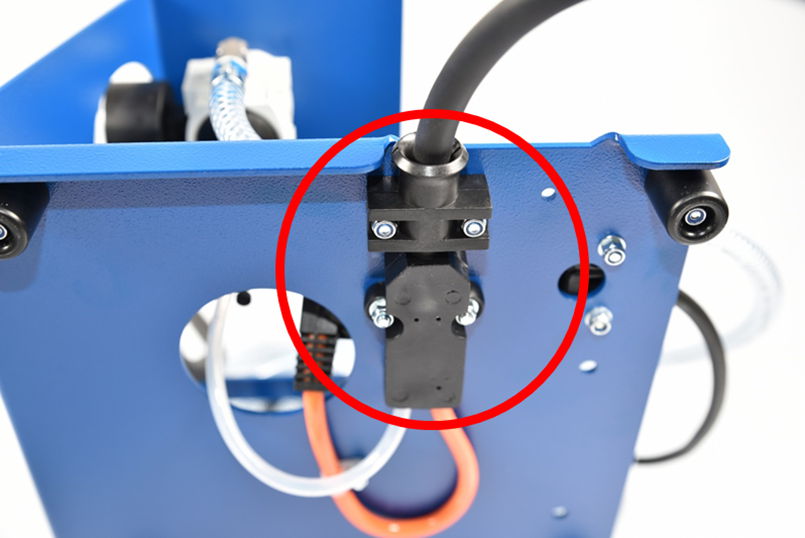 Newly-installed cord grip on the underside of the tool stand
The connection point of the cable was its weak point against constant mechanical load. The effects of the constant pulling cause the external insulation to separate from the inside cables.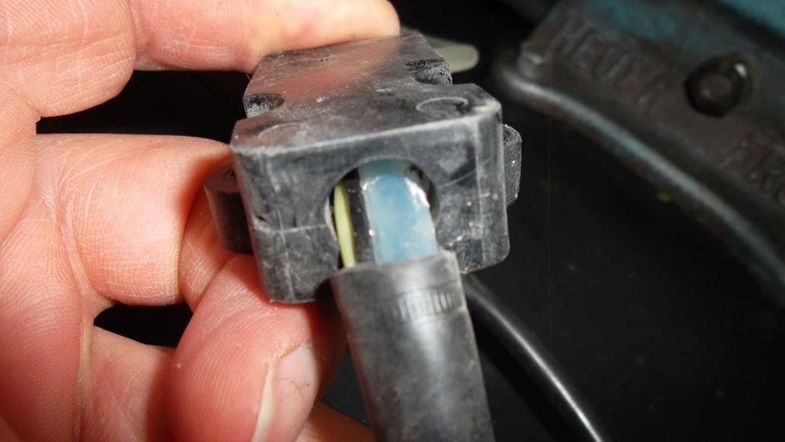 Old version: Insulation separated from the connector block.
Running the air supply and the electric wires in one common cable is an invention of BÜHNEN: Technical improvement for your safety.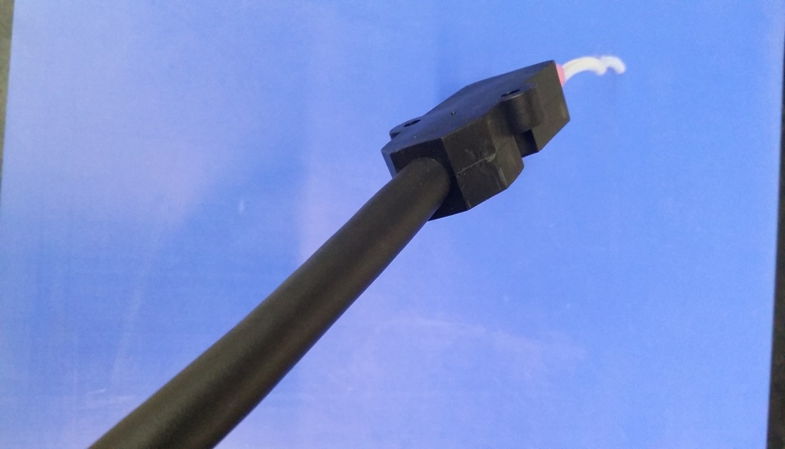 Connector block, old version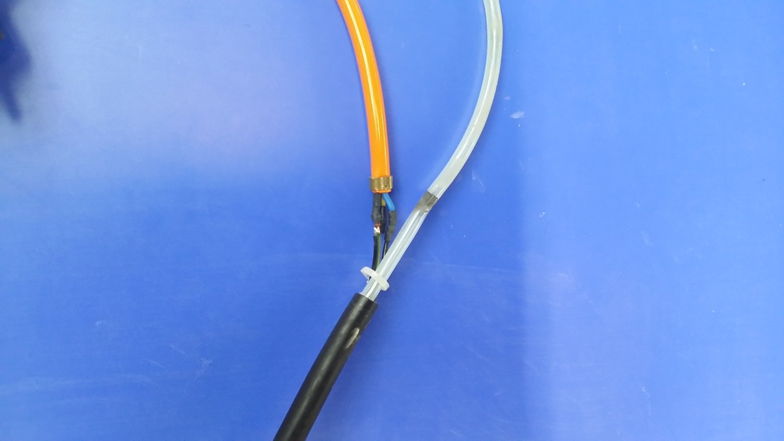 Connector block removed: Common cable for electric wires and air supply