Bonding of insulation material
Numerous materials are used in the insulation industry: Non-woven fabrics, foils, foams and mineral wool are used to protect against cold, heat and water.
Hot-melt adhesives serve as assembly aids in production, are used for short-term fixation or are long-term connectors. Every application and every material has its own challenges.
We are happy to advise you – in accordance with the particular application, application technology and the holt-melt adhesive.
Roof / Wall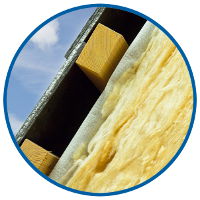 Lamination of roof underlay sheets by means of hot-melt adhesive on the basis of thermoplastic rubber.
Our adhesive solution D51887:
Very high surface tack and strong immediate adhesion.
Fitting of the roof underlay sheets with self-adhesive strips for easier handling. The hot-melt adhesive is equipped with UV absorber.
Our adhesive solution D62952:
Very high tack, excellent cold and heat resistance, low odour at room temperature, UV stable.
Piping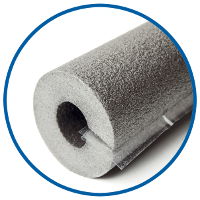 Affixing of self-adhesive seam using hot-melt adhesive. Fast and easy processing on site by simple removal of the silicone paper.
Our adhesive solution D52793:
Very high and permanent surface tack, as well as good low temperature flexibility.
Floor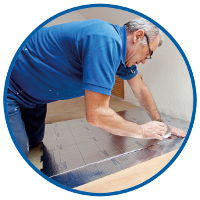 Bonding of polystyrene (Styropor) to foil in the production of impact sound insulation and surface heating systems.
Our adhesive solution D62779:
High tack and low odour at room temperature.
Cellar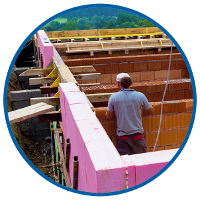 Bonding of glass fibre fleece for laminating of perimeter insulation boards with sprayable hot-melt adhesive.
Our adhesive solution B61052.1:
Very long open time, very suitable for bonding large areas.
Fitting with self-adhesive strips for fast and easy processing of drainage foils.
Our adhesive solution D61631.1:
The adhesive on the basis of thermoplastic rubber has a high inherent tack. It has good elasticity and UV resistance.