12mm Adhesive Sticks – A Well Rounded Product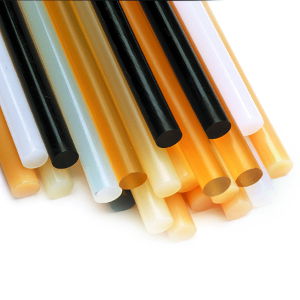 Glue sticks are used not only at home but also frequently in floristry, interior decorating and a vast number of applications in many industries.
With a diameter of 12mm or 18mm, BÜHNEN offers the most often used two stick measurements. Our range of mechanical hot melt glue guns provides you with a total of seven models which work with adhesive sticks: from the beginner's model HB 181 to the HB 325.
The most common sticks are EVA (ethylene vinyl acetate), polyamide and polyofine-based adhesives. Our adhesive selector will help you find the glue stick that suits to your needs, or let us advise you directly.