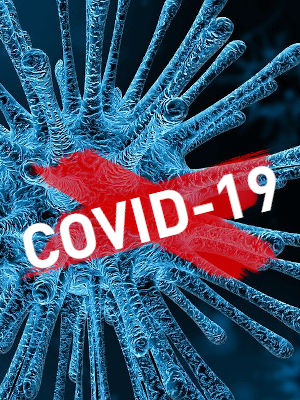 Dear business partners,
after we have been able to learn how to live and handle the corona virus for a whole quarter now, we would like to give you an update on how we at Bühnen currently handle the Situation.
We continue to regularly evaluate what the global development of the virus means for our customers, suppliers, partners and employees.
In the meantime we can judge the medical facts better compared to the beginning of the pandemic, but just like the virologists we are not completely sure what this means for the near and distant future.
We would like to update our Statements regarding questions that have reached us over the past weeks.
1. Have you continued to monitor the delivery risk from your upstream suppliers (e.g. for raw materials or packaging), which are important for our supply, from the countries affected by Covid-19 and continuously monitored any possible influence?
So far we have not been notified of any force majeure by our suppliers in mainland Asia or within Europe and we have not experienced any significant delays in the delivery of our products.
However, we are aware that the current Situation, which is difficult to predict, may continue to lead to possible capacity limitations by our suppliers or to problems in the supply chain. We are in close contact with our partners to prevent or at least mitigate any negative impact.
2. How severely will the Covid-19 restrict supplies to your customers?
We currently have sufficient Stocks and have even increased our inventory in recent weeks compared to the Situation before Corona. The receipt of deliveries for the coming months is proceeding as usual. Should this Situation change, we will contact you immediately.
3. What contingency plans have you implemented to mitigate possible Covid-19 outages?
So far, we assume that our suppliers will continue to meet the current and future demand that we may have. This means that we are in a position to secure the needs of our customers. In addition, we have drawn up internal contingency plans, which will enable us to remain capable of acting even in difficult situations.
4. Which measures have you implemented internally and how do those frame conditions look like currently?
Since mid-March, our employees have been working mainly from their home Office - as far as possible - and this has worked without limitations or effects on our customers.
As of 29.06.2020, all employees will return to their usual workplaces. Furthermore, rules of conduct and hygiene continue to apply at our site, which ensure the highest level of safety for each individual.
Should the general infection Situation change and/or the government announce a tightening of the measures, we also reserve the right to adjust the current rules accordingly.
If the above assessment or Situation changes, we will keep you informed in the future.
Bremen, 18 June 2020