New Nozzle Kit is Included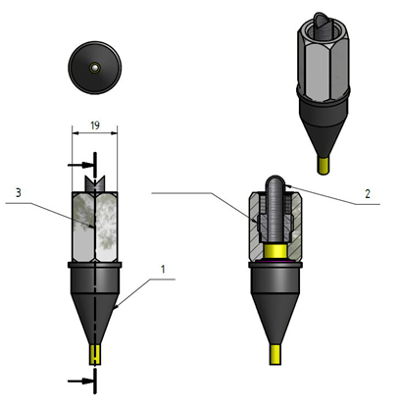 The HB 700 D may suffer breakdowns due to leaking adhesive residue when removing the cartridge. As this is a reactive adhesive, it hardens upon contact with air moisture, quickly causing damage to the application devices.
This known problem can be avoided by holding the device upside-down briefly before removing the cartridge. Unfortunately this is often forgotten in everyday life.
The nozzle kit H206355 provides a solution to this. This multi-use kit is screwed directly onto the cartridge and pulled out of the device together with the empty cartridge. The article comes with an illustrated instruction manual (in German and English) that makes the modification child's play.